This week I chose to interview my girl Nikki Moose because in this city, it's not easy to just throw a rock and hit someone who's really doing something different and advanced when it comes to fashion. So I decided to throw a rock at Nikki. (Did that metaphor make sense? Was that even a metaphor? I couldn't tell you.) If you haven't seen her around Philly lately, I think it's because she's always back and forth between here and New York. Makin' moves ya know? But you probably have seen her on the internet at least because as the kids say she's "got the internet goin' nuts". Her look and style that is hard to ignore. And why would you want to?
If you didn't know, Nikki does a lot of modeling and also has a great fashion blog, Dirty Flaws. The layout is chic, the subjects are chic, and the author is chic. You'll see a lot of edgy black and white fashion photography, and a bunch of Nikki's own fashion conquests. Definitely something I browse at least once a day. Let's get to know her a little better. Go!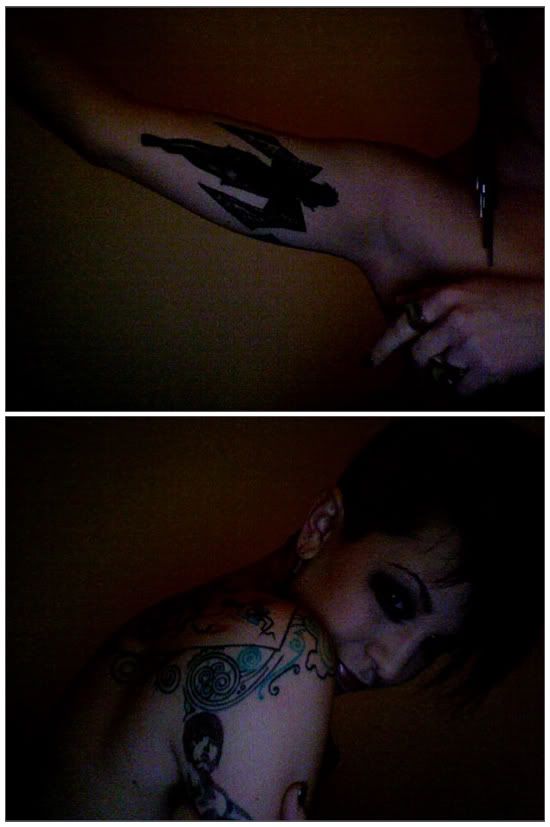 Me: So like where did you come from?
NM: Dr and ma moose.
Me: Explain yourself.
NM: 24 and better then ever
Me: Who's the hottest male model?
NM: Max Barreua
Me: Yeah good answer.
Me: What's with the all black aesthetic?
NM: I just really like all black. The girl that does my nails asked me " since you wear all black is that how you feel on the inside?". i started laughing - what do you even say to that?
Me: How did you start your blog, and how can I make mine as good as yours?
NM: You dont need advice from me - its hard being perfect but your doing a great fucking job at it xx.
Me: Isn't it lonely at the top? Sigh.
Me: Any celebrity encounters?
NM: Ive got a few good model and designer encounters ...
Me: Please explain the difference between New York and Philadelphia.
NM: My heart is in NYC. The end.
Me: Who is going to win Project Runway this season?
NM: No clue - I havent followed it for years. I was being completely serious when i said i only watch law and order SVU
Me: How did you get your hair so cool?
Me: Tell the truth, do blondes really have more fun?
NM: I had a good run as a blonde. but it was time to go back to my roots.
Me: If you were to be on the cover of a magazine, which one would it be and what would you be wearing?
NM: I-D maybe? That would be rad x probably some outrageous pair of shoes and a mens top.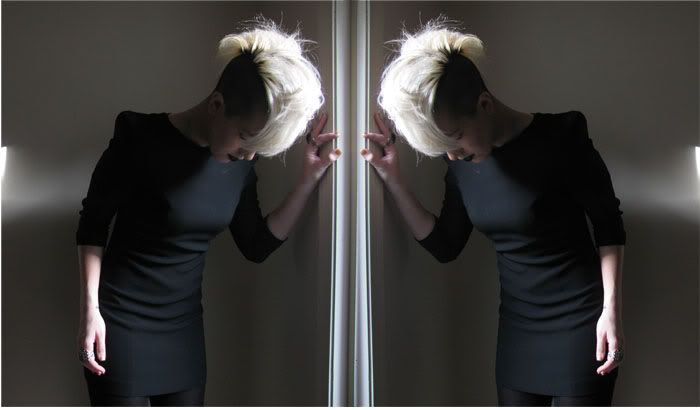 Me: How does it feel to be the shit?
NM: You are asking the wrong person.
Me: What celebrity would you like to give a makeover to and what would you do to them?
NM: Any celebrity with an overabundance of plastic surgery leaving them practically unrecognizable.
Me: Who are your biggest non influences?
NM: Where to start where to start.....
Me: What other fashionable blogs do you follow?
NM: Yvy, homotography, thefashionisto, - menswears blogs over anything.
Me: Any Chinatown bus stories?
NM: Oddly enough i never been on the chinatown bus - i take the megabus up to nyc
Me: What are your most desired items for Spring?
NM: Wedges! you can never have to many shoes
Me: Oh something like thiiiiis??:
Me: When is Jeffrey Campbell coming out with the Nikki Moose shoe?
NM: Would be pretty fucking rad x i can only imagine what it would look like. that team knows where to find me if they ever want to collaborate.
Me: There may not be shoes just yet but there is this:
Me: What do you usually order when you're at your favorite restaurant, Champs?
NM: Ah yes champs. its been some time. i usually jump straight to dessert and get that enormous brownie ice cream cake thing. its a fucking heart attack waiting to happen.
Me: I only brought this up because one of the last times I saw Nikki, was AT Champps (its a sports bar chain in a real dooshy area of Philly), and it was so random and we thought it was funny that we were both there seperately at the same time. Anyways, this is a mile high ice cream pie yo.
Me: What's your secret?
NM: If i told you . i would have to kill you.