First of all I watched the entire Oscars. I never do that. I complained a lot
about the boringness of it. But I pulled through. My favorite part was when someone
accepted an award and said "love ya more than rainbows, babe" to his wife or something.
Because he so obviously had been planning on sounding real "cool" and laid back
with that line. I also watched the Oscars fashion recap with Joan Rivers and Khloe
Kardashian. My favorite memory from this is when Joan Rivers said that James Cameron
"looked like a big lesbian". I also didn't agree with most of her fashion opinions. I mean what
the hell was SHE wearing. Some gaudy ass purple necklace with a silver sequined blazer.
She made Khloe Kardashian seem like a nice and normal person.
Basically, they thought thatMeryl Streep and Sandra Bullock were the best dressed.
I agree with the Sandra part. I actually called that one during the
Oscars (and I'm not even a big Bullock fan). She did look good though.
Good hair, good makeup and pretty dress.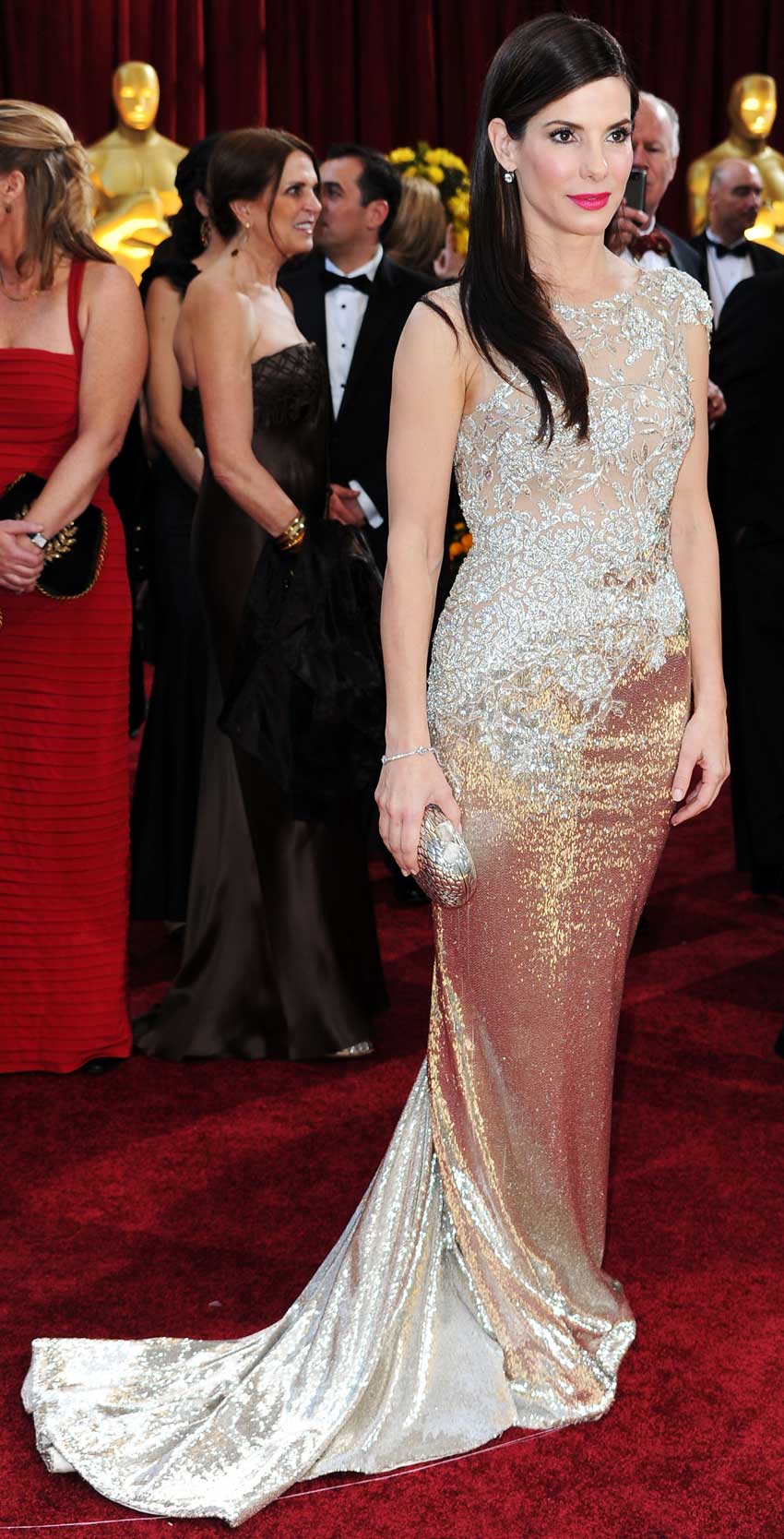 I love Tina Fey, but her hair was so bad. The dress was actually
kind of cool, but the hair!! UGGGHH. Why??
Everyone hated on Charlize Theron's dress. I kind of liked it. I
probably wouldn't ever wear this color, but I LIKED the
weird boob detailing.
I thought Nicole Richie looked very pretty. I loved her dress
and hair. I think she may have had my favorite look of the night.
I liked Zoe Saldana's dress. So shut the hell up!
Miley, you look and ARE ridiculous. :)
Hmm..This one took me a while to decide on.
At first I was like whoa that dress is awesome.
Then the neck strap really started to bother me.
Then I started really not liking it.
I thought Rachel McAdams and Magge Gyllenhall both looked good.
I think Khloe Kardashian said something about how she could
picture herself wearing these on a beach with flip flops.
I hope she would never really do this. Like what
are you even talking about?
I love her. But it was weird...in the earlier part of the show
her dress looked more of a grayish blue. And then later,
it was suddenly bright blue. Hmmm.
This is why I love fashion, art and music. Because it is ALL an
opinion thing. You can never be wrong.