Angela Chase. Rayanne Graff. Ricki Vasquez.
Take your pick.
(Subtitled velvet dress// Jordan Catalano// Doc Martens boot// Neon Heart floral mini// Friendship bracelets// A.L.C. striped top// Silk overalls// Converse All Stars// Marble notebook// Luck Brand denim backpack// Kate Spade and Hot Topic tights)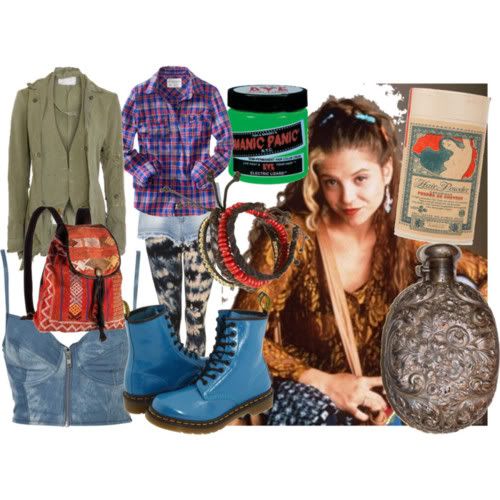 Ricki Vasquez actually has my favorite style out of all three. Although the majority of his peers thought of him as a weirdo or outsider, his style was beyond his years. He mixed crazy prints with oversized vests, scrunchy socks with fancy loafers, scarves, headwraps and *gasp* eyeliner!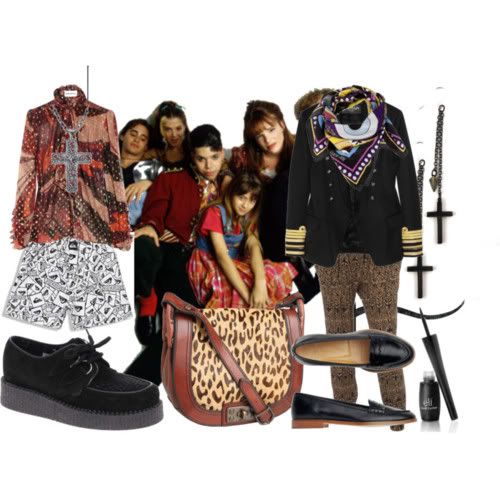 (Pucci blouse// Starhaven cross chain// Quiksilver shorts// Balmain military jacket// Lucy Jay scarf// Dorothy Perkins.com harem pants// Alex and Chloe cross earrings// ELF eyeliner// Anna loafers// Fossil leopard bag// Asos creepers